Citizen Engagement
Engagement of citizens is at the heart of participatory science. Citizens can engage with projects in many different ways throughout the entire participatory science lifecycle: They can initiate projects, formulate research questions and hypotheses, collect, analyse and interpret data to answer them, learn about the scientific context, communicate the results of the project to policy makers and relevant stakeholders, talk about the project on social media and other platforms, or engage with others in their own and the scientific community (Bonney et al., 2009; Phillips et al., 2019). While many projects will have some kind of link to the scientific community, other projects do well without such connections. For example, Noise Maps was conceived by citizens, but had support from sound experts at a local university, while In my backyard developed and executed their project, collected and analysed their data together with citizens.
Any participatory science project will engage citizens at some or all stages of their lifecycle. The specific form citizen engagement takes will look very different depending on the type of project, who initiates it, what it focuses on, and what stage of the lifecycle it is in. If the project is not initiated by citizens or has no direct link to the community it is embedded in, engagement should be the focus of project owners, to ensure citizens' voices are heard and taken seriously.
Engaging individuals & communities
Who are the citizens that need to be engaged? This will depend heavily on the kind of project, and the stakeholders that are involved. For example, while all of the ACTION pilots engaged citizens and/or local communities, some of them found that it is also beneficial to engage potential polluters, such as owners of fishing vessels (for water and air pollution – Sonic Kayaks; see case study below), or catering suppliers (for plastic / soil pollution – Citicomplastic).
One key aspect of engaging participants is to ensure the diversity of the group. There are many benefits to diverse groups that are not limited to citizen science: They tend to be more creative, more productive, and perform better in general (Page, 2014). In citizen science specifically, diverse teams can help to develop new approaches, see issues from different angles, and ensure that project results are useful for a wider proportion of the communities they affect (Intemann, 2009).
The best way to ensure a group is diverse, is to actively reach out to groups who could or should be included, and make the project accessible to them based on the circumstances of their lives. For example, recruiting on social media will not be successful at reaching citizens with limited digital literacy;  offering meetings only during the work day is unlikely to reach citizens working in 9-to-5 jobs; planning all interactions in the early evening will make it hard for parents to engage. We recommend mapping the stakeholders for a project, including potential barriers to engagement, and creating strategies to engage each group separately. While there may be some overlap in how the majority of citizens can be reached, special care needs to be taken for those participants who are hard to reach. Davies et al. (2020) recommend three ways to engage diverse citizen scientists:
Consider existing relationships and community-identified problems as participant motivation
Design participant methods to include personal support structures and relationship-building
Design for participant time and technology access as significant limitations to participation
Projects can engage with individuals, such as participants of Loss of the Night, who download an App and submit their measurements independently, or projects can engage with communities, such as the AZOTEA project working with a local astronomy club. Engagement can be a one-off activity to complete a specific task, such as in the Noise Maps project, where participants recorded the soundscape of their city to preserve it, or in continuous studies, such as the Dragonflies and pesticides project, where volunteers have been monitoring insect populations for decades. Engagement may also change over time, with different groups of citizen scientists involved in different stages of the projects, e.g. one group collecting data, and another classifying it.
Motivations & incentives
Most CS projects will find themselves in a position at some point in their lifecycle where they either need to actively recruit new participants, or continuously motivate the participants they already have. At this point it is important to understand the dynamics of how a project is set up, as discussed above. Is the project funded, or does it work with volunteers? Where will the responsibility for running the project lie? All these aspects do not only affect responsibilities towards existing and potential participants, but also how projects communicate with them.
Citizen science projects, especially those that involve citizens from the outset, need to align their activities with the motivations of their (potential) participants, and find ways to motivate them to engage. There is a lot of best practice as well as research on how participants can best be engaged and motivated, what motivates them, and what kind of incentives work under which circumstances. Many studies (e.g. Schaefer et al., 2020; Phillips et al., 2019; Lee et al., 2018) found that citizen scientists are motivated to engage in CS projects for a number of reasons, both intrinsically and extrinsically: They want to support research, are interested in local issues and the technicalities of the project, raise awareness of the problem, and achieve the projects' goals. We found in one of our own studies on the TESS photometer network that citizen scientists were primarily motivated by their interest in the topic, their desire to learn about it, contribute to the research, data and public awareness on the topic, and because it was a good thing to do, which made them feel good about their engagement (Re Caligari et al., 2020).
Participants' motivation is also affected by the organisational structure of a project. Where participants have more freedom to explore what they are interested in, they are also more motivated to do so (Tinati et al., 2015). On the other hand, in hierarchical projects that are organised in a top-down fashion, citizen scientists will be less motivated – and thus such projects need to work harder at engaging and sustaining their participants' motivation (Tinati et al., 2017). What motivates citizen scientists also changes over time, and thus different activities or messaging may be required to engage them throughout the lifetime of a project (Lee et al., 2018).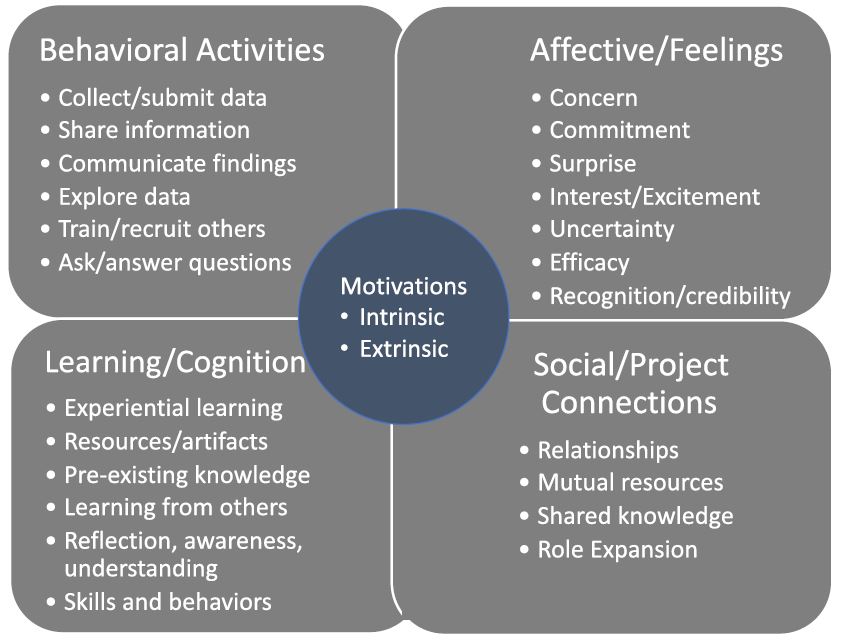 Figure 2: Proposed Dimensions of Engagement Framework, by Phillips et al., 2019
Another factor that influences participants' engagement is their self-efficacy – the feeling of competence they have to perform a task (Bandura, 1978). Feeling anxious about their own ability to perform the tasks correctly, or them not being accurate, smart, or capable enough, leads to fewer contributions or even stopping their participation altogether. On the other hand, the more expertise and prior experience in a subject participants have, the more contributions they make and the longer they participate (Aristeidou, 2017; Eveleigh et al., 2014; and Segal et al., 2015). Fortunately, participation in citizen science itself has a number of positive effects on participants, including enhancing their knowledge, making them more aware of the issues at stake, and empowering them to speak or even take action to address them (Schaefer et al., 2020). 
Projects may already be aware of what kind of participants they will attract, how they can be engaged, and what motivates them, which they should validate at a later stage. Projects should explore what motivates their participants, for example through a survey, so they can either align their participant's interests with what the project requires, or consider incentives they can offer. This can mean providing explanations and options for participants to indicate where they are insecure and get support, to overcome participants' anxiety (Eveleigh et al., 2014; and Segal et al., 2015). Reeves & Simperl (2019) found that direct responses to contributions from both the community and involved scientists have a significant impact on how much participants contribute.
Projects should also consider different kinds of contributors, as not everyone will be able to make the same volume or quality of contributions, and to recognise that not all participants will want to be engaged in all stages of a project. Where possible, they should allow for both highly active participants, as well as those who can drop in and out and pick up small tasks, allowing each group to engage as much or little as their availability and interest allows (Eveleigh et al., 2014). 
If the projects' tasks can be aligned with the intrinsic motivations of participants, this will increase engagement. If tasks cannot be aligned with existing motivations, projects should think about offering things that their participants may want, such as specific incentives, games, events, or credit. Co-design approaches can be particularly useful to align the activities with participants' interests, engage and motivate them, and help to enhance participants' self-efficacy and understanding of the topic, thus empowering them to engage more. We provide some practical tools to do this in the tools section below.
TOOLS
ACTION developed a volunteer engagement roadmap, meant for everyone who wants to increase participation in a citizen science project. The tool supports the development of strategies to increase volunteer participation, as well as practical advice on how to implement these strategies. Users can add comments that can be integrated in the tool.
Basic tools for engagement

CS projects can use many tools to engage with their community, some of which are listed below. 

Mailing lists and newsletters are common entry-level communication tools that help bring a community together. Free and easy mailing lists can be set up for example on Google Groups, or Mailchimp.
An online presence is important to represent a project and inform stakeholders about their goals and achievements. Simple websites can be set up for free on blog platforms such as WordPress.
Social Media is of course a key tool in any online engagement, and projects should explore whether they want to be represented on common platforms such as Facebook, Twitter, Instagram, YouTube, TikTok, Snapchat, or LinkedIn. Which of these platforms is most useful will depend on which kind of audience the project wants to reach.
Surveys can be an easy tool to engage participants, stakeholders, and the wider community of a project. Common tools to set up and run simple surveys include Google Forms, Microsoft Forms, or SurveyMonkey.

Depending on the project host and organisational structure, projects will need to consider the ethics and privacy rights of their target groups when they process their data; we explore this in more depth in the 'Data' section below. 
Qrowdsmith

Qrowdsmith is a crowdsourcing platform which includes gamification components, such as leaderboards, badges, levels, and other functions that go beyond traditional crowdsourcing tasks. It is intended to allow you to achieve optimal engagement with participants.
Toolkits on citizens engagement and co-design practices

Several other projects have developed toolkits for engagement and co-design:
GUIDELINES & RECOMMENDATIONS
Guiding Questions

Questions projects should ask when planning their engagement strategy include:

Who will be affected by the research, and who will be interested in it? What other stakeholders are there?
Who do they want to engage in the project? How can they reach these individuals / communities?

Who is not included yet, who will be hardest to reach and why, and how can they be included in the project?
What are limitations of the project if not all stakeholders can be involved?

What will motivate people to engage in the project?

Should engagement focus on intrinsic or extrinsic motivation?

What is the best way to engage people for this specific project?

What tools would be useful to achieve this?
These Diversity Guidelines are focussed on inclusion within citizen science projects. They provide practical advice on how to design your project to be inclusive to a wide range of community stakeholders. They are further explained in this video.
ACTION webinars

As part of the ACTION accelerator, the team ran several webinars on different aspects citizen engagement in citizen science: 
ACTIVITIES
These workshop materials help to understand a citizen science project's design affordances, map stakeholders, and identify opportunities to include missing stakeholders in the project's design.
Toolkit of citizen engagement activities

SPARKS have developed a collection of activities for different science education and engagement events.
CASE STUDIES
The Sonic Kayaks team participated in the ACTION workshop on diversity in March 2020, which led them to realise several ways in which they could expand their engagement and accessibility. Following the workshop, they revised their budget and set some of their funds aside to hire an accessibility expert to review their website. As the project works with participants with visual impairments, this helped them make the website and their resources more accessible to their current and potential future participants. The project also found that they should not only be working with participants to measure pollution, but talk to and engage the polluters, such as owners of fishing vessels, who have significant agency when it comes to water and air pollution.
Noise Maps was initiated by a local community, and had strong links to citizen groups from the get-go. However, the project found that the areas in which they wanted to take sound samples included places with hardly any residents, and no resident citizen scientists – such as around the Sagrada Familia. The project managed to overcome in two ways: They approached public institutions in these locations, such as libraries or schools, who could host their sensors. They also created a whole new way to collect data: Rather than positioning their sound sensors on buildings, they organised walking tours for volunteers, who carried sensors with them, and stopped to take samples at pre-defined defined locations. This not only gave them more data they would not otherwise have had, but also made the project more accessible during the pandemic-caused lockdown in 2020.
Participants in this project are high school students. While the CS project as a whole was initiated by their teachers together with the Norwegian Institute for Air Research (NILU), the student-participants run their own research projects as part of it. They frame the problem, build their own sensors, collect data, analyse it, and draw conclusions based on it. 
Email us for updates and further information