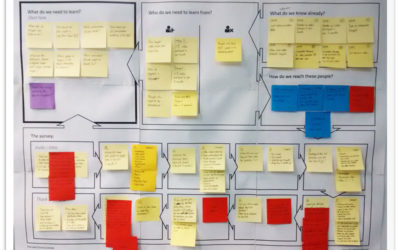 Gloria Re Calegari - Cefriel - 23/7/2019The Lean Survey Canvas - A methodology to design powerful surveys Surveys are the main method employed in collecting data from users and many citizen science projects face the not-so-easy task of designing a good questionnaire....
News from our citizen science projects
Roy van Grunsven - Dutch Butterfly Conservation - 23/05/2019 The banded demoiselle is emerging in large parts of Europe this time of the year. This beautiful damselfly has increased in distribution thanks to the improved water quality in running waters. This is to a...
Nuria, Castel, NILU, 8.04.2019 On the 8th of April, 80 high school students gathered at Kuben high school in Oslo, Norway, for a student conference. In the weeks before the conference, they had been busy building and programming low-cost air quality sensors and...
Email us for updates and further information